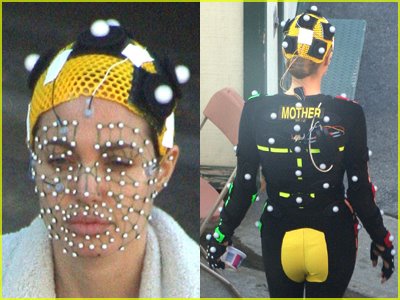 Don't be an idiot. Go see Beowulf. See it on the biggest flip­pin' 3D screen you can find. For those of you for­tu­nate enough to live in the cen­ter of the uni­verse, that means the Lowes IMAX at 68th and Broadway.
You have to see this move in the the­ater. It's that simple.
Robert Zemeckis, a grad­u­ate of the Steven Spielberg School of Showmanship, has put together a rather entic­ing rea­son NOT to wait for the DVD. In the end, that's all that this film amounts to, but still, that's quite a feat. It has the thrills for both the action/fantasy fan and the cinéaste try­ing to fol­low mod­ern pro­gres­sions in film­mak­ing. This is the film of the future, but we're not quite there yet. The tech­nol­ogy is in its infancy, and it is excit­ing to see the pos­si­bil­i­ties of it, even if the intended effect falls flat on its face right now.
As for story, writ­ers Roger Avary and Neil Gaiman have put together a solid, if fool­ish, script. They're a good match: Mr. Gaiman being a mod­ern rep­re­sen­ta­tive of fan­tasy intel­lec­tu­al­ism, him­self turn­ing into the 21st Century J.R.R. Tolkien; and Mr. Avary hav­ing become Hollywood's goto man for pulpy comic-booky sto­ries, specif­i­cally in the realm of video game adap­ta­tions. The nar­ra­tive is tight enough, and the tone matches with car­toon­ish form of the film rather nicely. In another director's hands, per­haps pure gold could have been spun out. Read on…